We are very excited to present you the tenth edition of our product catalogue (released in 2022). In this new version, we have added nearly 50 photos of our most recent projects to better inspire you and support you on your endeavors.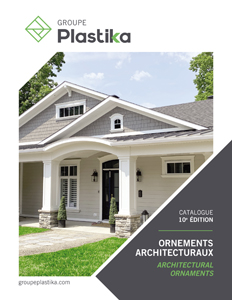 You will also find new columns including our new Shaker style (pages 15 and 25), new balustrade models (pages 37 and 39), an entire section dedicated to our decorative panels (pages 72 to 75) as well as new models of brackets and dentil blocks (pages 92 to 95).
To view the new 2022 products on our online catalog, please click here.
For the new 2023 products, please click here.