Whether your project is simple or complex, Plastika Industrial shapes your ideas.
The Plastika Industrial division has been at the heart of Plastika Group since the very beginning. It was developed thanks to the expertise and the incredible ingenuity of our team. They developed leading-edge technologies in the molding process of custom polyurethane parts for companies working in all sectors: refrigeration and ventilation, retail trade, insulation, hospitality industry, etc. Plastika Industrial provides a 4-step manufacturing process: design and development, molding, manufacture, finish and paint. The entire process is completed in close collaboration of the client and tailored to their requirements.
OUR PRODUCTS
Possible applications and projects
Profile injections for ventilation systems
Retail store signage and decor
Display cases and mannequins
Furniture and lighting parts
Decor for the hospitality industry
Parts for refrigeration systems
Decor and accessories for the movie industry
Insulation for profiles, pipes and drains
…Your design!
ADVANTAGES OF POLYURETHANE
Discover all the advantages of Plastika polyurethane for your industrial designs:
Resistance to humidity
Rigid polyurethane is made up of closed cells with a very low humidity absorption level, which blocks water penetration, making it totally waterproof. This characteristic also helps to avoid cracking, chipping, warping and peeling. This guarantees the performance of the polyurethane in cold and humid settings.
One-stop custom painting and finishing
During the finishing stages, rigid polyurethane products can be covered with sealant or polyester, and also be sanded. It can be custom painted or stained, in a wide range of finishes, for furniture or display counters, for example. Also significant is the fact that the PL Premium adhesive used by Plastika Group ensures polyurethane adheres to all types of materials, making it easier to use and install. In addition, the insulating foam used for refrigeration systems has a higher adherence to polyurethane surfaces than to PVC.
Malleability
With a rigid polyurethane molding process, you can create an infinite variety of products, according to required specifications. Products with detailed motifs and shapes are easy to produce. In fact, polyurethane molding can easily reproduce fine textures such as wood grain, cement, natural stone and other materials. Once it is molded, rigid polyurethane can also be shaped, thanks to a milling process. With its light weight, dimensional stability and resistance to humidity, polyurethane becomes a highly effective replacement product.
Thermal insulation, no gaps
Closed cell rigid polyurethane foam is recognized for its low thermal conductivity, which makes it an excellent insulation, especially for refrigeration. When injected into a profile, pipe or more complex shape, the foam expands and adheres tightly to the sides to fill the whole space, without voids. This ensures the part is insulated and strengthened.
Mechanical strength and lightweight
Rigid polyurethane combines lightweight with increased strength. In fact, it has a very high strength-to-weight ratio, an advantage that gives it clearly superior performance in comparison with other materials like wood, which is heavier and less stable. Its strength and light weight also make it easier to handle and work with. The density used most is from 224 to 288 kg/m³ (14 to 18 lb/ft³), but different densities can be created according to requirements.
Dimensional stability
Rigid polyurethane foam has a low thermal expansion coefficient, providing excellent dimensional stability. As a result, it retains its dimensions because it does not shrink or expand when subjected to changes in temperature, humidity or various physical loads. Polyurethane retains its optimal strength under a wide range of temperatures, between -40 oC and 70 oC (-40 oF and 158 oF).
Resistance to mildew, termites and chemical products
Polyurethane is waterproof and resists moisture, mildew, rot and weather conditions. Also, given its inert properties, no bacteria or insects can grow inside polyurethane. As a result, its resistance to termites offers a hygienic and stable solution for the food industry. In addition, rigid polyurethane foam will not be affected by most chemical products and solvents.
Protecting the environment
Plastika Group has taken an environmentally friendly stance by switching to biobased content polyurethane products. A sucrose derivative is integrated into the polyurethane in order to produce the most organic product possible without compromising quality. The paint used to finish the products is also eco-friendly. In this way, Plastika can offer you durable, more environmentally responsible products.
4-STAGE DESIGN
With its 35 000 sq. ft. factory and leading-edge equipment, Plastika Industrial can make your designs a reality, adhering to strict timelines without compromising quality. Working at maximum capacity, we can produce hundreds of polyurethane parts each day.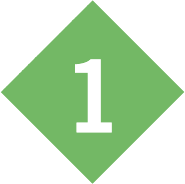 Custom design and development
Plastika Group's creative experts are on hand to help you design your product. They find innovative solutions to develop the product best adapted to your needs. We can use your technical drawings, provide a custom, in-house design or work according to your master parts.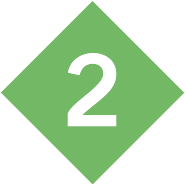 Molding
Thanks to its years of experience and upgrading, Plastika Group has developed expertise in the molding industry that has made it a leader in Québec, ready to deliver the most complex orders. We can manufacture molds in-house, without having to rely on outsourcers. Our qualified team is also able to make master parts based on your designs and specifications.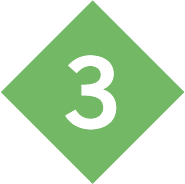 Manufacture
Plastika Industrial manufactures the desired product based on plans established during the first step. Backed by its years of experience and know-how, Plastika masters the production methods, uses the right tools and procedures, accurately assesses the quantity of materials and understands the optimal demolding schedules required to obtain uniform finished products. Product quality is monitored throughout the manufacturing process, entirely conducted and supervised in our factory.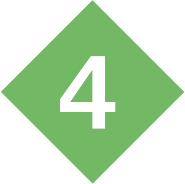 Finish and paint
Ranging from parts requiring little finish detail to a product that requires an impeccable finish, Plastika guarantees a reliable and superior result that meets your expectations. Paint makes our product more resistant and offers a customized appearance, thanks to a variety of colors and finishes, including a wood stain finish that offers surprising results.
Plastika Industrial design products are used by:
Costco
Reitmans
Buffalo
America
La Vie en Rose
Levi's
Disney
Hydro-Québec
And many other companies
We continue to invest in research and development in order to offer the best industrial solutions for our clients. Our 35 years of experience guarantee results adapted to your needs, results that will exceed expectations, regardless of the size of the project.
Contact us to learn more or to submit your project. Our team is there to assist.